News
Pario Engineering & Environmental Sciences Opens New Windsor Branch, Welcomes Dennis Pupulin, P. ENG., FEC
Pario Engineering & Environmental Sciences (Pario), one of Canada's top providers of engineering and environmental services, announced today that it has launched a new branch location in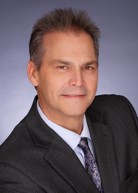 Windsor, Ontario, to better serve clients in that region. Mr. Dennis Pupulin, P. Eng. is now Senior Structural Engineer at this new location effective September 28, 2017. Mr. Pupulin has diverse experience in the building science and construction industries; his addition to the team represents an important expansion to Pario's geographic footprint and offerings to better serve clients in the region.
Pario identified Windsor as a key location for those clients seeking high quality forensic and environmental expertise. This location will serve Southwestern Ontario, and many of Pario's building and construction clients will now have local support to manage and control the costs of structural failure.
As a Forensic Engineer, Mr. Pupulin has nearly 30 years' experience collecting, identifying, documenting, and analyzing physical evidence related to building construction and failures. As a building consultant, his work includes structural analysis projects ranging from residential single family to high rise buildings, institutional, commercial, and agricultural structures. He has completed investigations for building failures, natural disasters, improper construction methods, and arson and was selected to participate in the Professional Engineers of Ontario committee to establish guidelines and parameters with respect to Forensic Engineering.
Based out of Windsor, Mr. Pupulin will be supporting Southwestern Ontario and can be contacted at dennis.pupulin@pario.ca or 519-796-8709.
"We are extremely pleased to be operating out of Windsor and to welcome Dennis Pupulin to the Pario team," said Patrick Garuk, President of Pario Engineering & Environmental Sciences. "As with all of our other locations, this new branch offers top talent with a continual emphasis on customer service. Mr. Pupulin's vast experience and experience are an ideal addition to our roster and we look forward to adding additional services to complement these strengths".
For more information please contact:
Patrick Garuk 
President 
Pario Engineering and Environmental Sciences and SCM Risk Management Services 
T: 905-771-5370 
E: patrick.garuk@scm.ca

Bikram Daulay 
Senior Vice President of Marketing & External Communications 
SCM Insurance Services 
T: 780-930-5321 
E: bikram.daulay@scm.ca