Select your industry below
---
Contractors
---
Pario helps our contractor clients determine the root cause of any potential environmental concern in order to ensure your project is completed safely and on time. We can tell you what your risks are, and what that means for your work. When expertise is required to conduct your work safely, Pario can help.
Learn More
The Tool Shed
---
Motor vehicle reconstruction. Surveying. Site assessments. The FARO 3D scanner gets the subject area down to the millimeter. Precise 3D analysis expediates reconstruction & provides comprehensive, unchallengeable reports.
Resource Centre
---
Pario is committed to empowering the industry through education and knowledge. Browse a variety of resources.
Go to the Resource Centre
Expert Highlight
---
Brody Mossman, B.Sc., C.Chem, ROH, EP
Head of Environmental Hygiene Services
Chartered Chemist & Occupational Hygienist
Brody is a Chartered Chemist and Occupational Hygienist with expertise in workplace risk mitigation. As a Registered Occupation Hygienist, he specializes in interior air quality assessment, risk management, industrial approvals, regulatory compliance audits, and human health and ecological risk assessments. He holds Chartered Chemist certification, and Professional Chemist designation. He's worked for NS Environment, and as an analyst in the Inorganic Chemistry Division of a leading testing, inspection, and certification services group. .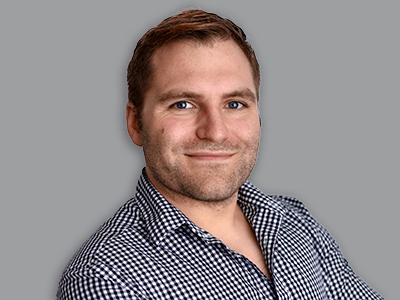 ParioQuantify
---
Our ParioQuantify service helps insurers, brokers, and adjusters control indemnity spend for all types of partial and total loss property damage.

Go to ParioQuantify
Career Opportunities
---
Our dedicated Career Portal lists all available opportunities and can be filtered by company, category, position availability, and/or a search term of your choosing. If any of the opportunities match your qualifications and expectations, please apply for the job, either by uploading your information, or applying via LinkedIn. Feel free to visit our Career Portal any time to browse new job openings. We look forward to working with you soon!